RunBuggy is the only technology platform that connects car shippers and haulers through an easy-to-use app.
Transforming
Car Transportation
As the car business transforms from brick-and-mortar stores, fax machines and spreadsheets to digital retail, mobile apps and home delivery, RunBuggy is your partner to help you make the shift.
Born in the Cloud
RunBuggy is an open, cloud native platform that integrates with any management system.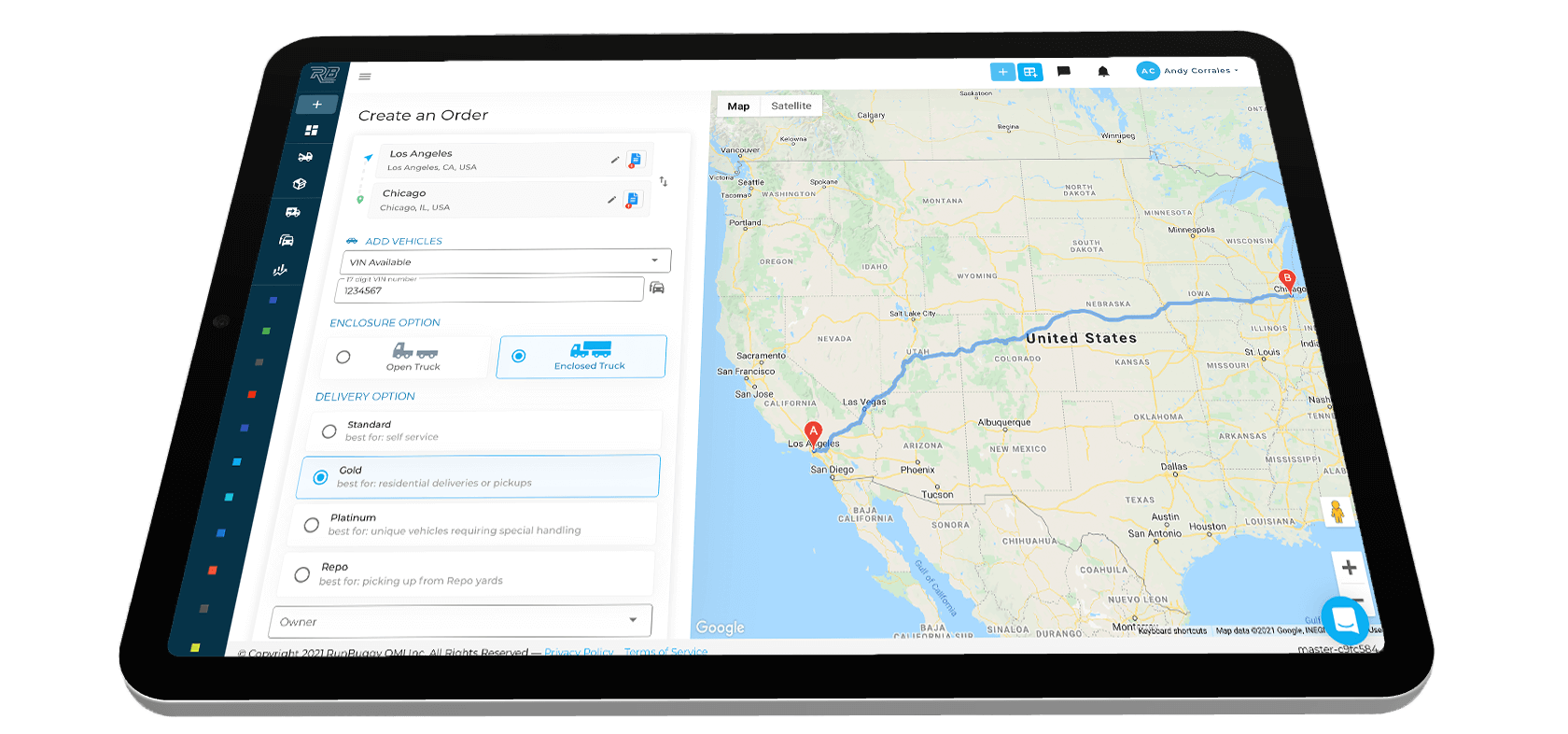 Say goodbye to paperwork. From gate passes to the Bill of Lading, everything you need to ship a car is built into the RunBuggy app.
No more chasing checks or waiting for checks to get cut. RunBuggy makes it easy to pay for shipping and for transporters to get paid fast.
Real-Time Tracking and ETA
Track your car delivery just like you track a package. Know where and when your car will arrive from any device, in real-time.
Your Car
Transportation
Co-Pilot
From pick-up to drop-off and every mile in between, RunBuggy has you covered. With transparent pricing, tools to track ETAs in real-time, and open communication channels, you will never feel left in the dark. If you need any assistance, our dedicated concierge support is there to help. Think of RunBuggy as your trusted car transportation co-pilot.
Scale Your
Transportation Operation
Whether you move single cars locally or thousands of cars nationwide,  RunBuggy's technology can help you scale your transportation operation, so you can focus on what matters.